Spec-Chem Industry Inc. shares the results of acne repairing lotion
Spec-Chem selected the individuals with acne and skin allergies to test the efficacy of the formula.
Through instrumental observation and analysis, what was clearly seen is the decrease in redness, the thinning of pores, and the obvious removal of large marks of acne. Symptoms of acne have abated and healthy skin has come back.
Preparation: Mix phase A well; Add phase B one by one into the bulk, stir at room temperature to dissolve completely.
Specifications: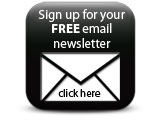 Subjects: volunteers with acne
Sex: Females and males
Age range: 18 - 55years old;
Test Site: Face
Application Frequency: Twice a day after cleaning face in the morning and evening.
Test Period: 4 weeks (2018.05.21 - 2018.06.19).
Test Parameters: Determinate the skin wrinkle with VisioFace 1000D or camera, take photos.
Test Result Conclusion: Acne and redness of volunteers have been effectively reduced.
Featured Companies