Specialist online beauty retailers threaten department stores
Cosmetics retailers such as Sephora, Boots and Ulta have been attributed to the growth
Consumers in the UK, US and Europe are increasingly favouring specialist online beauty retailers, according to financial services firm UBS.
The sector now represents 15-20% of the $440bn beauty market and is said to pose a threat to department stores due to the shift in shopping behaviour.
"We see scope for a channel shift in favour of specialist retailers," said analysts at UBS. "23% of consumers surveyed are planning to purchase more items at specialist stores, the highest rate among all the channels covered in our survey."
The research harvested data eight million records in 180,000 unique product skus from beauty retailers such as Sephora, Boots and Ulta.
UBS estimates that these specialist retailers have witnessed a 6% growth from 2009-2016, outperforming the entire category at 5%.
"This shift is likely to come at the expense of department stores, supermarkets and pharmacies, where 12% of consumers are planning to spend less going forward," said analysts at UBS.
L'Oréal outperformed all other multinationals in regards to availability, as measured by its share of the total online SKUs in specialist retailers.
According to UBS, Its share of the top 10 bestseller lists is also among the best, but beauty giant's momentum is said to be mixed.
L'Oréal's availability has improved significantly in the UK and Europe, but this did not always translated into share gains in top-10 bestseller lists.
Estée Lauder Companies is apparently a strong challenger to L'Oréal as it's year-on-year momentum has been improving in most markets — thanks to brands such as Estée Lauder, MAC and Bumble & Bumble brands.
The UBS is urging other beauty companies to invest in speciality online beauty retailer to claim back a market share.
"Data shows signs of improvement for Coty, which has otherwise seen deteriorating trends over the last year," the report said.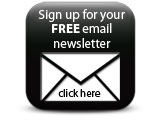 "Other multinationals like P&G, Unilever, Henkel and Beiersdorf are underexposed to this channel."
Companies