Specialists join Eurofragance team
Fragrance experts Henry Van Den Heuvel and Wea San Yeo join the team at the Spanish company
Spanish fragrance design and production company Eurofragance has announced the addition of perfumer Henry Van Den Heuvel to the design team as Senior Perfumer, while Wea San Yeo has joined as Senior Evaluator.
The new specialists will spend the next year at the company's headquarters in Sant Cugat before moving permanently to the Singapore affiliate, a priority for the Barcelona-based company's international business plan, which means growing in Asia and establishing a creative centre in the coming years.
Van Den Heuvel has more than 25 years' experience creating perfumes. He is a specialist in the Home Fragances category and has worked for Takasago, Kao España, Firmenich, PFW and HLA Consulting, where he managed teams and important accounts. He will help to strengthen Eurofragrance's fragrance category and drive the Asian market.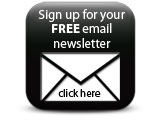 Wea San Yeo has more than 15 years of experience in the fragrance industry and has spent a good part of her career in Firmenich's Singapore and Shanghai offices. She has expertise in team management and product development, particularly in the home care segment. Additionally, she has taken part in global technical evaluation projects, primarily in the Asia Pacific market.
Featured Companies