Speculation arises over Sephora India management takeover
It is reported that Arvind Group could manage the retailer under licence
Sephora is reportedly finalising details with Indian textile manufacturer Arvind Group regarding a management takeover of its Indian operations.
Sephora first entered India in 2012 when LVMH – Sephora's parent company – negotiated a major retail deal with Genesis Luxury Fashion, based in New Delhi, which allowed the cosmetics company to operate under licence.
Now Sephora is said to be considering handing the reins to Arvind Brands & Retail, a subsidiary of Arvind. If the deal goes ahead, Sephora is expected to sever ties with real estate company DLF, which currently manages Sephora India.
The deal would see Arvind take over management for the four Sephora stores that already operate in the National Capital Region and in Pune, according to The Times of India.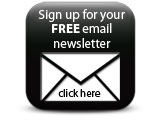 Arvind Group is headed up by Chairman and Managing Director Sanjay Lalbhai.
Companies