Speed up the RFQ process and create cosmetics simply with ozmi
ozmi, the first all-in-one digital platform for cosmetics creation, takes out the guesswork and the back-and-forth
For buyers in the cosmetics industry, one particular challenge is sourcing materials and services. And for suppliers, making sure they fulfill clients' precise expectations can be an inefficient process.
For everyone, the request-for-quote process is ripe for improvement.
ozmi, the first all-in-one digital platform for cosmetics creation, takes out the guesswork and the back-and-forth. Suppliers list their offering for buyers to find. If a supplier opts in to this functionality, buyers can then request quotes at the touch of a button, and the supplier can respond with an offer that's precisely tailored to each buyer's request.
The RFQ feature asks buyers specific questions about the project, such as quantity and required delivery date. This lets both parties fully understand what's required right away. The RFQ feature also comes with a chat function, so users can collaborate without long communication lags.
ozmi is planning to roll out functions for negotiation and for multiple-supplier RFQs, further streamlining the process.
Don't miss our upcoming web event, registration is now open. Here's what you can expect to learn:

How to digitally transform your engagement with suppliers and B2B customers
How well-designed enterprise software can make cosmetics creation as fast, easy and delightful as using consumer apps
How to reduce time to market in a collaborative, data-driven digital ecosystem.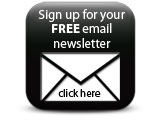 ozmi is now live. To sign up free of charge, visit www.ozmi.com!
Companies