Sports Direct considers cash takeover bid for Debenhams
Potential bid is latest attempt to avoid creditors taking control of ailing department store
Mike Ashley's retail group Sports Direct is considering a cash bid for Debenhams in its latest attempt to avoid creditors seizing control of the beleaguered department store chain.
The group, which owns almost 30% of the retailer, said in a statement that is was considering an all-cash bid for Debenhams and would "seek to run the Debenhams business for the benefit of all of Debenhams stakeholders rather than for the benefit of Debenhams existing lenders". 
Sports Direct added it was contemplating making the offer "alongside other options".
It said the offer, for which it gave no indication of value, was likely to be in cash but it reserved the right to vary the form and mix.
Ashley has already offered to lend the company £150m, conditional on it making him CEO and has separately requested an extraordinary meeting to unseat all but one of the company's directors, though such a meeting is unlikely to take place before the terms of the refinancing are announced.
Debenhams has responded by saying it would give any firm takeover bid "firm consideration" but will continue with its emergency funding plans.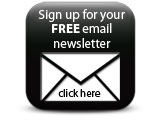 The potential bid comes after Debenhams confirmed plans to raise up to £200m in new money in a rescue package that could wipe out shareholders including Sports Direct.
Companies