Sports HAI's gender neutral line-up
Top products always begin with a lightbulb moment, looking to solve a dilemma. Keeping life simple, reaching our goals, looking and feeling our best; Sports HAI has you covered with proven results in the beauty field. All products have been designed to help athletes look effortlessly glamorous, whether competing at international level or working out at the gym
All Sports HAI Active SkinWear products have been specifically developed by, for and with athletes to help you improve your skin health and maintain a vibrant and fresh appearance.
Sports HAI is vegan friendly, has not been tested on animals and is Paraben free. The chic and sleek line-up includes Replenish apres sport cream, Protect tinted daily sun protection and Lip hydrating complex.
These come in addition to long wearing eye shadow and liner, a mascara that is resistant to water, chlorine and sea salt, a combined moisturiser and balm stick, a 2-in-1 lip transformer, a Glow & Go bronzer and a nourishing hair cleanser. Everything is designed to be applied quickly and withstand rigorous activity.
Lip
A hydrating lip complex may be used before, during and after athletic activity. Contains ingredients to keep the lips hydrated and to prevent trans epidermal water loss (TEWL).
Gives a HAI shine whilst protecting and hydrating. Contains natural conditioning agents to soothe and calm with sources of vitamins B (and) E to hydrate and help increase cell proliferation.
Protect
A highly effective photo-stable broad spectrum, lightweight physical sunscreen, containing a combination of clinically proven filters to protect the skin against the harmful effects of UV rays.
It is water resistant and contains clinically proven AHAs, citric and lactic acid to gently increase cell turnover. It is light and easily absorbed with a natural tint to give an even appearance while having a hydrating effect on the skin and protecting the DNA.
It is comfortable to wear, easy to apply, to enable you to perform without being concerned about the damaging effects of the environment.
Directions: Apply liberally before exposure to the sun. For maximum protection apply every few hours and always re-apply after water sports. For external use only.
Replenish
Replenish is a facial reviver and a nutritional surge to nourish dehydrated skin. It contains peptides, emollients and antioxidants to reduce visible signs of ageing on the face, neck and décolletage for skin that appears firmer, lifted and more evenly toned.
It is cruelty free, vegan friendly and does not contain any palm oil or palm derivatives.
Directions: Apply as required to cleansed, dry face, neck and décolletage area. Massage until fully absorbed.
"The point of our products is the experiences you get while wearing them – the run, the ride, swim, cycle. I want people to feel great doing what they love" says founder and inspiration behind Sports HAI, Grace de Alvaro.
"Athletes pushing the boundaries and taking risks are the real inspiration behind Sports HAI."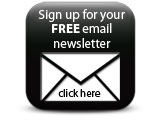 Through 2020 the brand will continue to ride the athleisure wave, drawing make-up lovers away from complicated routines and back to simple, sporty sophistication.
Companies