St. Ives encourages women to spend time in nature with latest campaign
The nature-inspired bus is decorated with ingredients from its new face mists
In its latest digital campaign St. Ives is encouraging women to spend more time in nature.
The Unilever-owned brand kick-started its #NatureReset initiative after it published findings that 94% of women feel calmer after spending time in nature.
As part of the campaign it will tour its nature-inspired bus to cities across the US.
Set to visit New York, Chicago, Columbus and Philadelphia, the bus's immersive decor is inspired by ingredients in its new Face Mists.
Meanwhile, its exterior is decorated with St. Ives' branding and its #NatureReset symbol.
"Since inception, St. Ives has been a brand whose heritage is rooted in nature," said the brand's Director of US Face Care and Incubation, Sarah Irby.
"Now, with #NatureReset, we are able to bring our brand purpose and commitment to nature to the next level and drive a greater appreciation for nature, as well as create impactful, positive change to people's daily wellness routines."
It has also entered a partnership with National Geographic offering customers the chance to win an expedition to Yellowstone National Park, US.
Beauty expert, consultant and Beauty Bar founder Jennifer Walsh has shown her support for the campaign.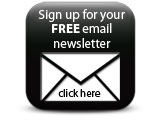 In a statement she said: "For young people, especially those living in urban environments, there has been a rapid decrease in experiencing the healing power of nature".
Companies