St. Tropez launches Self Tan Luxe Oil Bronzing Mist
St. Tropez is due to bring a new tanning product to the professional sector in February 2016.
Self Tan Luxe Oil Bronzing Mist will be available in salons for use in spray tan treatments. The oil mist is formulated with nut oils that are said to be clinically proven to moisturise skin for up to seven days. The formula is also said to be fragranced with neroli, lemongrass and grapefruit essential oils. For best use, the tan is recommended to be applied on a low pressure setting. It is said to be ideal for those looking for a natural tan, and healthy, illuminated skin.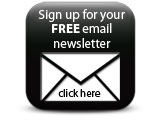 Jules Heptonstall, St. Tropez Tanning and Skin Care Expert, said: "For best results, I recommend applying the luxe oil spray tan on a low pressure setting. This will allow you to slowly build up the colour and avoid over drenching the skin on the first coat. Apply two coats in total, drying the first coat before applying the second to allow the luxe tan to absorb into the skin. The spray tan is formatted with an incredible fragrance that's an absolute joy to work with and my clients have loved having. It's imperative clients do not wear tight fitting clothes immediately after – the oil should sink in gradually and items such as skinny jeans will feel uncomfortable to your client. The oil is ideal for mobile therapists doing spray tans for home visits – surely the most luxurious tan possible."