Stamp of approval created for transparent hair extensions
Fair Hair Care to set industry standards and mark for hair extension companies
A new global campaign for fairer hair extensions has been launched. Fair Hair Care says it is campaigning for over 500,000 signatures from consumers globally to challenge manufacturers and stockists who sell low-quality extensions.
The organisation aims to set industry standards for those involved in the hair extensions industry, and says its methodology and verification process have gone through consultations with scientists and industry specialists.
Fair Hair Care intends to use the Fair Hair Care mark on products that meet its criteria and consumers can visit its website, fhairc.com, to find out which brands have made the grade.
"A growing band of consumers want good quality hair extensions, but prefer to buy from brands that are striving to have a positive impact on people and the planet; transparency at the point of sale promotes informed choices," commented Christina Adesina, co-founder of Fair Hair Care.
"Each brand awarded the Fair Hair Care mark must meet stringent requirements such as demonstrating how they include transparency and longevity in hair extensions in their business model.
"All brands featured take great care over ethical sourcing, manufacturing and marketing."
In the past, the hair extensions industry has come under criticism for sourcing hair from small agents offering poverty-stricken women in India, China and Eastern Europe small payments for their hair.
Adesina noted: "People are often blind when purchasing hair extensions and usually choose a brand based on false marketing messages or social influencers' suggestions only to find that the quality is not to be trusted. This is why Fair Hair Care not only grades hair extensions based on quality and longevity but also shows the ethical journey that the product has been through.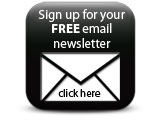 "Our goal is to help hair brands appeal to a wave of increasingly engaged consumers by highlighting which brands are Fair Hair Care approved with the help of our trusted body of advisors in the hair industry."
Companies