Standardised water for faster, safer delivery
Veolia launches Nexus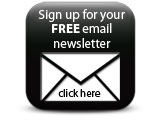 Veolia Water Solutions & Technologies has launched Nexus, new systems for the faster, safer delivery of water to the cosmetics and other industries. Veolia says that until now storage and distribution systems have been custom designed for each application with long engineering lead times and validation procedures. Nexus, in contrast, is a range of standard, packaged, pre-validated distribution systems for purified water and water for injection (WFI) for flow rates up to 30m3/h, said to combine over 20 years of research in one standardised system.
Each package features a booster pump, 316-litre stainless steel pipe work (ASME BPW as optional), double tube sheet heat exchanger and control panel. The system is also fully compliant with GAMP, ISPE, cGMP and FDA requirements.
Nexus offers a choice of sanitisation methods: elecrolytically generated ozone with UV ozone destruction, or hot water at 85°C (121°C for WFI). Meanwhile, the skid-mounted packaged approach reduces lead times and speeds up installation and start-up.
Companies