Statfold Seed Oils exhibits at Making Cosmetics 2016
Contract Manufacture of Health and Beauty Products Specialising in Natural and Organic formulations.
The UK's Leading producers and suppliers of Natural and Organic Oils. Global Supplier of Essentials and Butters.
We offer a full contract development service from concept to market. Working in partnership with our clients, we develop, formulate, manufacture and package innovative, high-quality products that meet your brand's unique requirements.
We develop and manufacture complete skincare regimes for the face and body, as well as hair care these include Organic and Natural Formulations. Thanks to our experienced technical team, we offer an in-house full regulative service with complete transparency, enabling you concentrate on establishing your brand.
We produce a range of off-the-shelf formulated bases.We produce many ingredients on site, including our high-quality, cold-pressed seed and fruit oils, so you'll see the impressive range we have to offer. All these, as well as our vast range of globally sourced ingredients, can be incorporated in formulations, using the expert knowledge of our technical team. Committed to building brands we have solutions for low volume product runs enabling us to offer workable minimum order quantises.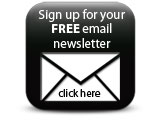 Stand: 202
Companies