Stock up on party make-up for the summer festival season!
Summer is upon us, and that means that up and down the country hundreds and thousands of revellers are looking forward to weekends of fun and frolics as festival season ramps up
With well in excess of 200 music, food, arts and culture festivals taking place before the end of September, catering to the festival-going crowds represents one of the key commercial opportunities of the summer for retailers.
And with dressing up and looking your extravagant best high on the list of things to do for many revellers, stocking up on party cosmetics is something no retailer should miss out on.
Here, UK cosmetics wholesaler Mirage talks through some of the best picks to keep the party crowds happy.
1. PaintGlow UV Face and Body Paint
No festival outfit is complete without a splash of body paint, and you can't beat a glow-in-the-dark UV variety for the ultimate party look.
PaintGlow comes in seven colours, yellow, white, red, purple, pink, orange and green, meaning customers have the option of going for the full technicolour rainbow effect. It comes in 12ml tubes.
2. Crazy Color Pastel Spray
For many people, letting their hair down means getting funky with colour. Whereas permanent hair dyes are, for the most part, all about replicating natural shades, for party and festival outfits the whole point is to get as far away from natural as possible, with crazy shades to complement an out-there outfit.
These aren't the sort of colours you still want in your hair when it comes to going back to work the next week, so spray-in, wash-out varieties are very popular. Crazy Color Pastel sprays come in bubblegum, graphite, lavender, marshmallow and peachy coral shades.
3. Amazing Shine Fashion Lash
As with hair, when you're going to a festival you don't need to worry about your false eyelashes looking natural - in fact, just the opposite is positively encouraged. Lashes are a great way to make a big, bold statement, so extra-long and extravagantly coloured is the order of the day.
Amazing Shine Fashion Lashes are just the ticket, available in 16 eye-catching colours, with metallic varieties available too.
4. Technic Glitter Palette
Of all the staples of festival fashion, glitter make-up has arguably become the most iconic. Pick any festival and you are sure to come across hordes of revellers - both male and female - donning elaborate glittery artworks all over their face and body to set off the party outfit of their choosing.
Technic offers several palettes of multipurpose glittered make-up for the face and body. With 10 shades per pack, the pressed body paint is perfect for applying with a brush to create eye-catching designs.
5. W7 Festival Fever Face & Body Gems
Finally, what better way to add some extra sparkly glam to your glittery, technicolour, glow-in-the-dark party outfit than a selection of adhesive body jewels?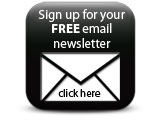 W7's Festival Fever selections offer six different designs and colours of face and body gems, with a simple peel-and-stick operation for fast and effective use.