Strand Cosmetics launches colour correcting concealers
France-based Strand Cosmetics Europe has launched a range of concealers
Innovating around the trend for colour correctors, France-based Strand Cosmetics Europe has launched a range of concealers.
The Color Coach series features several shades that can be used to combat different tones in the skin.
For example, green can neutralise redness; pink can add radiance and glow to pale skin; caramel can add lustre to dark or tanned skin; and mauve can help balance out skin with yellow undertones. Meanwhile, white is provided to add glow to all skin tones.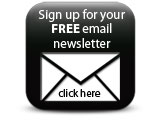 The concealers are said to be easy to apply and improve make-up hold on the skin.
Companies