Strategic board level appointment at Surfachem Ltd
Surfachem Ltd announces Greg Barton as Sales & Marketing Director
Surfachem Ltd, a 2M Holdings Ltd company, is pleased to announce that Greg Barton has joined the board as Sales & Marketing Director as of the 1st of January 2015. Greg is responsible for the leadership and oversight of the sales & marketing strategy and organisation within Surfachem.
Greg joins Surfachem from Brenntag where he was responsible for the Life Sciences business marketing to the Pharmaceutical, Medical Device, Food, Animal Nutrition and Personal Care industries.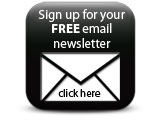 Surfachem Group Ltd MD, Dr Richard Smith, said: "This board level appointment is a statement of Surfachem's strategic intent to further grow our UK and international businesses.
We continue to focus on sustainable business growth opportunities for our customers and business partners worldwide, and the appointment of Greg as the Sales & Marketing Director signifies our commitment to developing robust innovative global supply capabilities. Thus continuing our commitment to provide the best service to large multinational and aspiring local customers alike."
Featured Companies