Streamlining begins to benefit Beiersdorf
Posts 2.6% organic growth in sales in first half 2011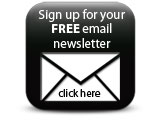 Beiersdorf has posted 2.6% organic growth in sales in first half 2011. Calculated at current rates of exchange, sales went up 1.9% in the reporting period to €2.9bn. Operating profits declined from €385m to €350m but group post-tax earnings rose from €249m to €258m. Chairman Thomas Quaas said the figures showed that the strategy of focusing on skin care products and getting closer to markets was paying off.

The consumer division, which includes Nivea, increased organic growth by 1.3% in the first six months to €2.4bn. Sales in Europe benefited in particular from the streamlining of product lines and the withdrawal from the Nivea make-up products business, dipping slightly from €1.53bn to €1.52bn. Sales in Germany were down 0.7% on first half 2010 and contracted by 2% in other west European markets.

However, sales in eastern Europe rose 2.5% with Russian sales performing well.

American sales were up 12.5% to €405m, rising by 9.7% in North America and by 14.3% in Latin America. The highest growth rate was achieved in Argentina but other American markets were generally strong.

The Africa-Asia-Australia region saw a dip of 0.6% but good sales growth came from both Africa and Japan. Japanese sales were helped by the relaunch of 8x4. Sales in China were down in the wake of revamping of company structure.

Beiersdorf is forecasting a slight increase in sales for 2011 as a whole with a return on sales pre-tax of about 10% to 11%. The effect of streamlining on the consumer products area is expected to continue.
Companies