Strong year-end for Puig, but JPG buyout may cause damage
The acquisition has been brought forward and is expected to take a financial toll
Puig put in a strong performance in 2014, it was revealed in its end of year results.
The Spanish company – which owns the likes of Nina Ricci, Carolina Herrera and Paco Rabanne, and the fragrance licenses for brands including Prada, Mango and Shakira – saw net revenues reach €1,508m, representing growth of 4.2% like-for-like. Meanwhile, net income was €177m, up 0.8% on the previous year.
In its latest statement, Puig noted that growth in sales of alcohol-based perfumes in 2014 was partly attributable to the launch of Valentino's Valentino Uomo, as well as the continued success of Paco Rabanne's 1 Million and Invictus. It also cited Paco Rabanne's Lady Million Eau My Gold! and Carolina Herrera's 212 VIP Rosé as driving growth in the prestige sector.
In the masstige arena, Puig said Antonio Banderas and Shakira enabled the company to "maintain an outstanding position in the masstige fragrance category in both the Spanish and international markets".
Looking ahead Puig has predicted net revenues of €2,000m in 2017, an increase of 33% compared with 2014.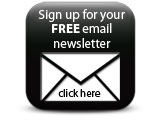 However, Puig did aknowledge that the impact of buying out Jean Paul Gaultier – an agreement that was announced earlier this year – will have a negative impact in 2016, described as "a year of transition" and the first year with the brand in its portfolio. By 2017, Puig expects to achieve profitability ratios closer to current levels. Puig and BPI (Shiseido subsidiary) recently agreed to bring forward the termination of the Jean Paul Gaultier Perfume License to January 1, 2016. For more on this story, click here.
Analysing results by geography, Puig said that it predicts approximately 50% of its sales will be generated from emerging markets by 2017. In the last financial year, 14% of revenues were generated in its domestic market Spain, an increase of 6%, while 86% were made in the rest of the world. Not far off its 2017 prediction, 46% of sales were made in emerging markets in 2014, outside the EU and North America. At the end of 2014, Puig had 4,192 employees; more than 1,600 worked in Spain.
Companies