Sulzer acquires cosmetics applicator maker GEKA
All of GEKA's employees will transfer to Swiss manufacturer Sulzer
Sulzer, a Swiss manufacturer of pumping solutions and mixing technology, has acquired German cosmetics applicator company GEKA.
The deal cost Sulzer €260m (CHF282m) and will see the manufacturer buy GEKA from investment company 3i.
Sulzer's Chemtech business unit Sulzer Mixpac Systems (SMS) – a plastic injection moulding business – hopes to gain critical industrial mass, and segment and geographical diversification through the acquisition. Sulzer's ongoing plan is to double the size of SMS.
Both SMS and GEKA have complementary geographic presences, which Sulzer commented in a release would "enable the combined business to compete globally as a leading solution provider". The acquisition is forecast to close in Q3, subject to regulatory approval. GEKA has approximately 900 employees, all of which will be acquired with the takeover.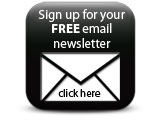 GEKA is predicted to make revenues of roughly €150m and EBITDA of around €27m in 2016.
Companies