Sulzer starts the expansion of GEKA factory in Bechhofen
More room for new production capacities
In order to make the entire production chain more agile and flexible, Sulzer has now started the works to expand the capacity at the GEKA site in Bechhofen.
A 10,000 square meter extension is to be erected there by end of 2020, housing production facilities for lacquering and metallizing, screen printing, logistics and assembly. This extension will be flanked by investments in the latest automation solutions and assembly concepts as well as new office positions in order to enhance GEKA's market presence in the prestige sector.
Complementing previously established technologies, the new prestige manufacturing sector in these new facilities bring cutting-edge technological know-how to Bechhofen.
In future injection molding, injection blow molding and assembly technologies will all be applied on site to create an efficient manufacturing process.
"By promoting the insourcing of additional core competencies under one roof, we will consolidate the strengths of our German sites, while also enabling us to expand our material and process flows," explains GEKA Germany Managing Director Bernd Wagner.
"In the process, we will increase our vertical integration and be able to act faster in the market." Improvements in product safety are also on the way, according to Wagner.
On the occasion of the ground-breaking ceremony in September Bernd Wagner said: "The expansion will make it much easier to achieve the requirements of good manufacturing practice for the manufacture, control and logistics of cosmetic products."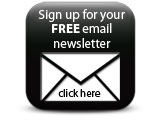 Florent Lafond, newly appointed CEO of GEKA, commented: "Such an investment is key for Geka and thanks to the support of our mother company Sulzer, we continue to support our customers, offering them up to date technologies and services"
Featured Companies