Sumitomo and Cosmotec launch jv
Form Brazil based cosmetic ingredient distribution business
Sumitomo Corporation of America and Sumitomo Corporation do Brasil – subsidiaries of Japanese general trading company Sumitomo Corporation – have entered into an agreement to form a joint cosmetics ingredient distribution business with Brazilian cosmetic ingredient and pet supplies distributor Cosmotec Especialidades Químicas. Under the agreement, Cosmotec will spin off its cosmetic ingredient distribution business into a separate company, in which the Sumitomo Corporation Group will be an investor.
The establishment of this jv follows Sumitomo Corporation Group's acquisition of 100% of US based cosmetic ingredients distribution company Presperse Corporation in 2010.
Commenting on the agreement, Luciano Fagliari, President and CEO of Cosmotec, said: "We are looking forward to collaborating with the Sumitomo Corporation Group and Presperse in expanding our cosmetic business globally by utilising our extensive networks and established infrastructures in Brazil and the South American market. We will continue our prosperous relationships with our existing suppliers and basic policies while enhancing our global reach and service to customers in Brazil." Fagliari will remain as CEO of the new company.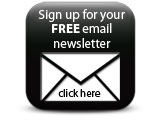 "The largest cosmetic market in the world will be Brazil in 2016 and we will be able to satisfy this demand with this investment in Cosmotec," said Hiromichi Maruyama, General Manager or the Chemicals and Electroic Group at Sumitomo Corporation of America. "Our new business will increase global operation dramatically in the Americas by using Cosmotec's access to Brazilian cosmetic companies and infrastructures. The Sumitomo Corporation Group will work to add value to the company with our experience, management philosophy and global networks. This combined with Presperse's R&D capabilities and their existing customer relationships with multinational customers will enable us to broaden the services that both Cosmotec and Presperse offer their current clients."