Sun care to drive male grooming in Japan
Manufacturers are adding sunscreen products to their line up of their established brands
In 2011, the only growth sector in Japan's cosmetics market was for men's cosmetics, a trend forecast to continue, according to Tokyo's Yano Research Institute.
A separate analysis by the Fuji Economic Research Institute estimated the value of the men's market in 2011 at about ¥100bn. Although body care, which included UV products accounted for only 4% of this, the segment was growing at about 25% pa, encouraged by the introduction of new products from a growing number of makers. Though figures for 2012 are not yet available, the consensus is that growth is continuing.
Growth is fuelled by young men, many of whom have used their mother's skin care products. According to market research firm Intage Inc., over 60% of men in their 20s now purchase cosmetics.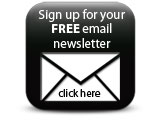 This year, the focus is on men's sunscreen products. One development underway is that manufacturers are adding sunscreen products to their line up of their established brands. For example, Otsuka Pharmaceutical added two sun blocks to its popular UL.OS brand, a range that developed from a simple medicated skin wash launched in 2010. Likewise, Rohto added three new sunscreen products to its OXY brand this February.
Companies