Sundial Brands defends Bain Capital investment
SheaMoisture and Nubian Heritage company stands by financing
Sundial Brands, the family-run company behind popular hair care and beauty brands Shea Moisture and Nubian Heritage, has defended its decision to accept financial backing from private equity firm Bain Capital.
Sundial Brands makes a number of natural beauty and hair care products and was founded at a village market in Sierra Leone in 1912. The company had attracted some criticism online after accepting Bain Capital as a minority, non-controlling investor. A number of consumers linked the firm to its former Chairman and President, ex-Republican Presidential candidate Mitt Romney, and worried that the new financial backers would change the products and their formulations.
However, Sundial Brands' CEO and Co-Founder Richelieu Dennis has since taken significant steps to reassure consumers. The brand published a list of ten reasons behind the decision on its website and undertook an interview with natural beauty website Naturally Curly.
In a letter shared on the Shea Moisure Facebook page, Dennis said: "We are still an independent, family-owned and operated company – and we are still at the helm...running the business, making the decisions and focused more than ever on you." He stressed that the decision to bring in a minority, non-control investor would allow the brand to serve its customers better and expand its business globally.
Dennis said that the funding would allow Sundial Brands to "have the necessary resources and infrastructure" to compete with bigger brands which are starting to focus on products for naturally styled black hair. He also said that the investment would help the company support "community-minded entrepreneurs that need access to a platform of resources and expertise".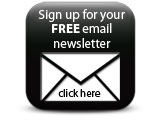 Sundial Brands remains committed to its origins as a family run brand. Dennis concluded: "We now strive to be the first global family brand that puts you at the centre of its purpose, we could not be more excited about the opportunities ahead. But we also remain humbled and honoured to have each of you by our side. That's how we started – and it's why we're still here, still doing it...our way."
Companies