Sunscreen reduces risk of melanoma by 40% in young Australians
Two out of three Australians will be diagnosed with melanoma or other types of cancer by the time they're 70
The University of Sydney has found that Australians who regularly use sunscreen between the ages of 18 and 40 are 40% less likely to develop melanoma.
This is the first study undertaken that examines the correlation between sun protection and melanoma in people under 40.
On average, two out of three Australians will be diagnosed with melanoma or another type of cancer by the time they're 70 years old.
Associate Professor and lead researcher of the study Anne Cust said: "The association of sun exposure and sunburn with melanoma risk, particularly in childhood, is well established and this study showed that regularly using sunscreen was protective against the harmful effects of sun exposure.
"Despite sunscreen being widely available and recommended for sun protection, optimising the use of sunscreens remains a challenge and controversies continue to surround the issue."
Melanoma is also the most common form of cancer diagnosed in Australian men between the ages of 25 and 49 and the second most common among women in the same age bracket.
Cust added: "This study confirms that sunscreen is an effective form of sun protection and reduces the risk of developing melanoma as a young adult."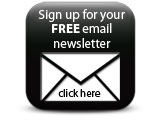 Companies