Superdrug announces restructure of trading team
Action follows departure of commercial director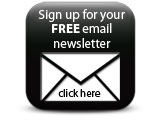 Superdrug, the UK high street health and beauty retailer, has announced it will restructure its trading team in order to drive the development of customer offers and services.

Two newly appointed buying directors will lead the team: Simon Comins, currently director of toiletries, and Andrew Groom, currently director of own brand. Their new responsibilities will include driving the development of customer offers, own brand products and commercial best practices. Both will report to Joey Wat, managing director at AS Watson Health & Beauty UK.

The restructure follows the decision of commercial director Steve Jebson to leave the company at the end of July.

Companies