Superdrug backs women in tech roles with government tie-in
The A.S. Watson-owned retailer joins the Tech Talent Charter to encourage diversity in the tech industry
A.S. Watson-owned retailer Superdrug is encouraging women to pursue tech-led careers by joining the Tech Talent Charter (TTC).
The government sponsored initiative supports companies' recruitment practices and strategies to increase workforce diversity.
In the UK, women make up 17% of tech and IT workers, and only one in ten A Level computer studies students are female, according to Superdrug.
"We're proud to be able to support the next generation of women entering the tech workforce," said A.S. Watson's IT Director Andrew Cobb.
"By pledging to join the charter we can help to encourage more women to consider a career in the digital industries and see that it can be a challenging and rewarding career for anyone."
The project has almost 300 signatories from companies across media, retail and banking.
By becoming a member of the charter, companies must pledge to have a senior level representative for Charter commitments, adopt an inclusive recruitment process, and ensure policies and practices support the development of an inclusive workforce.
TTC's CEO Debbie Forster added: "It's vital for the industry to come together as a whole to do more to show females that a career in technology is incredibly rewarding, to increase the number of females working within the industry, to attract people who are considering a career change and to encourage younger generations to consider these careers."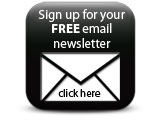 Companies