Superdrug expands B. range
New products include an energising balm, eyeshadows, blemish gel and a natural exfoliant
UK based beauty and health retailer Superdrug is launching a number of new products in its B. range over the next few months.
Just released is the B. Rescued Energising Balm. Superdrug says it gives dull, tired-looking skin an instant radiant glow. Its ingredients include silk tree extract, which is said to help reduce the dark circles, puffiness and lacklustre skin caused by toxins – known as Advanced Glycation Ends (AGE) – released as a result of sun exposure and lack of sleep. Superdrug also says the balm has been clinically proven to hydrate the skin for 12 hours and can be used as a base for make-up or as a facial mask. B. Rescued Energising Balm is available now from Superdrug stores and www.superdrug.com, priced at £10.99.
May will see the launch of the B. Defined Eyebrow Kit. This contains a wax to set, two brow shades (light and dark) and a creamy highlighter as well as double-ended applicator. It will be priced at £9.99.
Also launching in May is a bright new summer limited edition make-up collection: B. Bright for Summer. It includes B. Complete Limited Edition Eyeshadow in Pop, which was inspired by the candy coloured flat matte colour of the Pop Art era and comprises three highly pigmented strong pastels, plus a creamy eyeshadow primer to help colour last. B. Stunning Vibrant Eye Shimmer in Tropic is a fresh minty shade of green to echo the colour of a tropical sea. Its creamy formulation is said to glide on and dry into an intense finish. Both the eyeshadow and eye shimmer are priced at £6.99.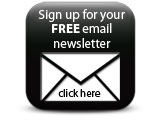 Finally, two more new B. products will be unveiled in the summer. First, B. Treated Blemish Gel contains ingredients such as salicylic acid, witch hazel and hyaluronic acid to tackle spots, reduce redness and swelling, and keep the skin hydrated. Then in August, B. will launch B. Glycolic Cleanser, which uses glycolic acid as a natural exfoliant and moisturiser for the skin, as well as providing anti-ageing benefits. Both of these will retail at £6.99.
Companies