Superdrug has created 18 jobs at this new store opening
As well as the retailer's signature Nail and Brow bars, customers will also be able to receive travel vaccinations and consultations in-store
Superdrug has created 18 new jobs with the opening of a new retail space at Glasgow's Gallagher Retail Park.
The store, which is set to open on 5 July, will benefit from a Nail Bar, Brow & Lash Bar and piercing services, without the need for an appointment.
Shoppers will also be able to receive travel vaccinations and consultations in-store.
"We are delighted to be opening our new store to customers in Port Glasgow," said Store Manager, Stephanie Boyle.
"The store is a great addition to the retail park and will offer a wide selection of our unique mix of beauty, health and fragrances, which is perfect timing with summer just around the corner."
On offer will be brands including Superdrug's B. range, Revolution, MUA, Gosh, Nip + Fab, Fox Tan, U Tan, Tanologist, Sienna X and more.
Earlier this year, the retailer announced it would open 70 more Brow & Lash Bars across the UK by 2020, taking its total up 400 in the UK and Ireland.
---
Read our exclusive interview with Superdrug's Senior Beauty Buyer, Hannah Tyler, and find out how to land a space on its shelf here.
---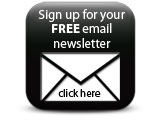 Companies