Superdrug heralds death of three-step cleansing regime
Superdrug has heralded the end of the traditional three-step cleanse, tone and moisturise skincare routine, claiming new skincare formats have replaced toner in women's daily beauty regimes.
Superdrug's sales statistics show that women are drifting away from the three-step routine, with sales of its Simply Pure Toner declining 10% year on year. This is the only own-brand toner the retailer now stocks, compared with six different variants five years ago.
While sales of toner have fallen significantly, the health and beauty retailer said sales of cleansing wipes and micellar waters, which many feel negate the need for toner, are on the rise.
Jill Flood, Superdrug Own Brand Beauty Brand Manager, said: "The skincare world is incredibly fast-moving with new formulations and products with incredibly effective benefits. While toner is a firm favourite for some, others have moved to a regime which doesn't need that middle step, and they use the time and money saved to use a treatment such as an eye cream, wrinkle filler or serum."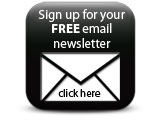 Although recognising the shift in daily skincare routines, Superdrug has no immediate plans to stop stocking toner altogether.
Companies