Superdrug in "strong position to grow" following 2014 results
Beauty and health businesses performed particularly well for A.S.Watson retailer
UK retailer Superdrug believes its business is in "a strong position to grow", after releasing its latest financial results.
Superdrug, owned by A.S. Watson, saw its beauty business grow 4.6% in 2014, putting much of the success down to its own-brand line of products including B., and exclusive launches from beauty bloggers such as Zoella and Tanya Burr.
Superdrug's own-brand colour range B. launched in 2013
However, it was the company's health offering that stole the show. Superdrug, which is now the fastest growing healthcare retailer in the UK, saw its health business grow an impressive 12.2% – a figure it puts down to an increased product range, new services and advice both in-store and online.
Overall, with beauty and health combined, Superdrug generated an operating profit of £38.2m, up substantially from the £25.8m it made in 2013.
Last year was also represented a period of transformation where Superdrug's stores were concerned. In 2014, the retailer launched a new beauty store format called Beauty Studio by Superdrug, which debuted in Cardiff offering what it describes as "a seamless combination of beauty and services". The concept will continue to roll-out during 2015.
Last year Superdrug unveiled its new Beauty Studio concept
Peter Macnab, Superdrug Managing Director, said: "The high street remains a challenging environment for all retailers, however by understanding our customers and offering the best value and customer service we believe the business is in a strong position to grow.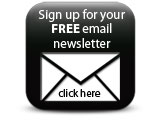 "Last year we celebrated Superdrug's 50th birthday and we honoured that heritage by investing in the store environment, shopping experience and looking for exciting new product ranges. We recently announced our intention to open 100 new stores in the next three years and continue to plan for a successful future."
Companies