Superdrug is opening a new London City Store
Superdrug is unveiling a new store in London's Fenchurch Street this week
The new London store will stock health and beauty essentials and will offer drop-in appointments for threading.
Beauty retailer Superdrug is opening a new store within walking distance from London's Fenchurch Street Station on Friday 3 March.
It will stock health and beauty essentials such as cosmetics and toiletries and will have a threading station with drop-in appointments.
The new store's 15 employees will be raising money for Marie Curie, the retailer's corporate charity partner, this weekend. Staff will be dressed in yellow and collection pots will be placed in various places throughout the store.
Superdrug Fenchurch Street Store Manager Victor Nwosu said: "We are very much looking forward to having a new store in the area. It's such a great location and is really convenient for commuters and local workers alike."
He added: "It's also great to be offering brow treatments so customers can have a speedy beauty service while picking up their everyday essentials."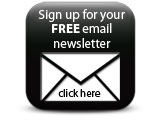 The store, which is located on 52-54 Fenchurch Street will be open every Monday to Saturday and will be closed on Sundays.
Companies