Superdrug launches contouring skin care
Superdrug has created a skin care cream said to deliver similar effects to contouring make-up.
B. Lifted Contouring Cream (£12.99) is said to instantly tighten the skin for a taut, firmer look.
Formulated with soy isoflavones, the product is clinically proven to increase the skin's production of collagen and elastin. The cream also helps tackle wrinkles and fine lines to deliver more youthful-looking skin with four weeks of use.
The brand says that the product will bring a "new dimension" to the contouring trend.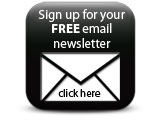 Launch: November
Companies