Superdrug launches in-store Botox and lip filler services
The beauty retailer's Skin Renew service was created in response to customer demand for cosmetic enhancements
Superdrug has revealed it will start offering in-store Botox and lip filler services to customers over the age of 25.
The new Skin Renew services (from £99) will be performed by trained nurses and consultations can only be booked by phoning a dedicated customer service team.
Customers will then need to complete a medical questionnaire to assess their eligibility for treatments.
Currently the retailer offers eyebrow, nail bar and piercing services across selected stores.
Head of Health and Wellbeing Services at Superdrug, Paris Newson, said: "We know from our research among 10,000 customers that feel confident about how you look is linked to a person's wellbeing, and that's different for all of us.
"For some it might mean having their eyebrows threaded or getting their nails done, for other taking new vitamins or getting fitter, or it might be about smoothing out fine lines."
Superdrug Ambassador, popularly known from TV series Embarrassing Bodies, Pixie McKenna said: "The popularity of anti-wrinkle treatments has increased dramatically in recent years.
"Whether your goal is to turn back the clock, boost confidence or simply explore non-surgical aesthetic options, many patients undergo aesthetic treatments."
She continued: "Unfortunately in tandem with their increase in popularity we have seen an increase in the number of people claiming to be 'expert' practitioners in the field.
"It is surprising how many people engage in these services, without having a full understanding of the qualifications or competence of the person carrying it out."
The service is set to roll-out at the retailer's The Strand, London, store and across the rest of the UK following customer feedback.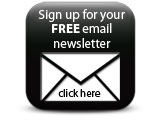 Companies