Superdrug partners with Be Real Body Confidence campaign
The UK beauty and personal care retailer is partnering with the 2015 Be Real Body Confidence campaign
UK beauty and personal care retailer Superdrug is partnering with the 2015 Be Real Body Confidence campaign; a campaign aiming to change attitudes towards body image and help men, women, and children put health above appearance.
As the only health and beauty retailer to partner with the campaign this year, Superdrug believes that its stores are ideally placed to help customers tackle their body confidence issues, and will be offering the advice and products they need to make a positive difference to their lives; from clearing problem skin to addressing health concerns and generally helping customers increase confidence and wellbeing, it says.
Peter Macnab, Superdrug's Managing Director, commented: "In October 2014, I attended the Be Real Body Confidence Awards at the House of Commons with members of the team. While we were there we heard inspirational stories from people, including some famous faces, who had overcome their own body confidence issues to live happier and more positive lives. At the event, a number of retailers and brands were recognised for the work that they do in this area and the passion behind the campaign left us feeling that as a responsible retailer we needed to be involved."
Customers will find campaign messaging in-store and online throughout the year, created in partnership with Be Real founding sponsor Dove, as well as social media activity. The campaign is encouraging people to share their tweets and pictures using the hashtag #BeReal.
Samantha Arditti, Head of the Be Real Campaign, commented: "It's fantastic to have Superdrug on board to support our campaign to build a body confident nation. As a major health and beauty retailer they are in a great position to support their customers around the issue of low body image, and to provide advice and guidance too. Young women's potential to contribute socially and economically to society is being undermined by low body confidence and this needs to stop, we look forward to working with Superdrug to turn this negativity around."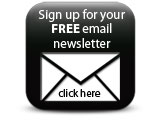 Other sponsors include high street fashion retailers, Facebook and government offices. The campaign is also supported by celebrities including Gok Wan and Jameela Jamil.
Companies