Superdrug's B. range shortlisted in Retail Week Awards
Supedrug's own-label B. range of skincare and make up has been shortlisted in the Own Brand Category
Superdrug skincare and make-up range B. has been shortlisted in the Own Brand Category at the 2014 Oracle Retail Week Awards, to be held on 13 March 2014 at London's Grosvenor House Hotel.
The Awards celebrate leading UK retailers for their standards of excellence and innovation in managing the ever-changing demands of today's shopper.
With 13 categories in total, the 2014 Awards have received the highest number of entries in recent years, with more than 107 finalists making the shortlist.
The shortlisted retailers will next be reviewed by an esteemed jury comprising influential figures and experts from the independent retail sector, including Chris Bush, UK Managing Director, Tesco; Andy Clarke, Chief Executive, Asda; and Stephen Robertson of the British Retail Consortium.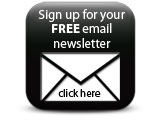 The B. Skincare and Makeup collection launched in early 2013 and is designed to be easy to use and understand, and proven to work. The skincare is divided into treatments and three skin 'phases', to help consumers choose the right products to meet their needs, while the make-up products are simple to use and come in a wide variety of shades. Visit superdrug.com for more information.
Companies