Superdrug sponsors Love Island
Store announces sponsorship of reality TV programme on ITV2
A.S. Watson's Superdrug is sponsoring the second series of Love Island. The UK reality show will display a 15sec opening credit sequence, ten second bumpers during the show and a five second closing credit scene supporting Superdrug.
The retailer is also providing holiday essentials for contestants on the show, including products from its Solait sun care and bronzing range.
Love Island shows a group of 12 single people looking for romance and competing to win a £50,000 prize. Contestants will gradually be eliminated from the show, and pairs of contestants are expected to switch as the series develops. The show is presented by Caroline Flack and is due to run for five weeks on ITV2 in the UK.
Love Island returned to ITV2 in 2015 in a revamped format, after originally launching in 2005 with a celebrity focus. This is the second series in its current format and airs on ITV2 at 9pm.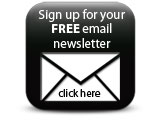 Grant Spicer, Head of Customer Communication, commented: "We are delighted to sponsor the new season of ITV2's Love Island and think it's a perfect fit for Superdrug. Summer is a key time for our stores and this sponsorship will allow us to showcase our own brand holiday products in prime time TV slots at this peak time."
Companies