Superdrug unveils Christmas strategy as non-essential stores reopen
The British health and beauty retailer reported bumper sales across cosmetics during lockdown
British retailer Superdrug has unveiled its post-lockdown plans to help maintain bumper beauty sales throughout the summer and into the Christmas season.
Despite the coronavirus pandemic hitting the high street chain's footfall, causing it to seek reduced rent deals, the A.S. Watson-owned company has revealed a 39% uplift in beauty sales.
The retailer also reported that superdrug.com received 25 million new customers to the website since 23 March, a 100% increase compared to 2019.
Superdrug CEO, Peter Macnab, said that the company will focus on safety as well as "beauty experiences, trends and deals" as consumers embrace the 'new normal'.
"We know our beauty shoppers are craving a return of the non-essential shopping experience," added Macnab.
The company kick-started its 'Makeover Your Summer' campaign on 30 May across its in-store radio, magazine and online channels to help consumers recreate on-trend looks at-home.
Superdrug loyalty card members will also receive a 'Treat Week' where Health & Beautycard holders will be offered a series of exclusive promotions.
From 4 July, Superdrug will reopen its professional beauty treatment business in line with government salon guidelines.
The retailer's treatment service Beauty Studio by Superdrug will open next month
Ahead of the 'golden quarter' – the three month period that includes Black Friday and Christmas – Superdrug is introducing 30 order fulfilment 'night stores' to meet the forecasted e-commerce sales.
The 56-year-old company is also aiming to double its Store-to-Door courier service from 300 stores and a same day Christmas gift delivery service will launch later in 2020.
Matt Walburn, E-commerce Director at Superdrug, added: "As we move out of lockdown, we will continue to build our digital offering, making sure we are engaging fully with our rapidly growing online customer base.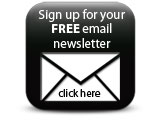 "We will ensure customers can find the products they need easily, discover new ones and enjoy engaging content on the site."
Companies