Suppliers inspire innovation at the UK's most exclusive packaging event
Packaging Innovations and Luxury Packaging London 2018 returns to London Olympia on 12-13 September with over 150 major name suppliers on board, promising new ideas, innovative materials and pioneering packaging concepts, all set to inspire professionals working in the cosmetic industry.
With over 45 percent of exhibitors launching new products live on the showfloor, the event promises to be the biggest and most innovative to date. For instance, Vetroplas Packaging will present its new collection of aluminium cans and closures for perfumes and cosmetic products, along with a new foamer - Velvet, from its partner Albea.
Velvet offers a creamier and richer foam than has previously been possible, opening up possibilities for other products and markets.
Baralan will present Meghan, a new packaging set for nail polish, skincare and make-up with a unique curvaceous design.
Zanders will display its range of diverse packaging solutions, including the high-gloss Chromolux, which ensures the perfect presentation of premium packaging for cosmetics and luxury consumer goods.
Satimat will introduce it's new digital printing using inkjet heads, which allows bottles to be decorated in an array of chosen colours, in just one take, with impressive speed.
Also created with the beauty and cosmetic industry in mind, Inospray will present Dityspray, an economical dispensing system for liquid or viscous products. The system is an alternative to aerosols and cartridges, using compressed air instead of gas in a reusable box.
Conference Content
In addition to the packed showfloor, Packaging Innovations and Luxury Packaging London 2018 will play host to an exciting array of interactive content and collaborations designed to give the visitors the tools they need to achieve greater success.
In order to further deepen the show's connection with the cosmetic and perfume industry, Packaging Innovations London will introduce its brand-new partnership with ADF & PCD, the world's premier event for aerosol, dispensing, perfume and cosmetics.
The collaboration will see the introduction of a dedicated 'ADF Zone' on the show floor, which will welcome a selection of leading suppliers aimed specifically at the cosmetics industry. ADF will also curate a series of seminars along with its sister event, PCD, helping to further develop the show's offering for the cosmetic industry.
Last year's edition saw some of the world's biggest cosmetic brands in attendance, including Benefit, Unilever, Boots, Chanel, Johnson&Johnson, P&G and Superdrug, making the collaboration with ADF even more complementary.
In addition, the free-to-attend seminar programme will be delivered across three stages with dedicated forums for the beauty and luxury markets. The show will also feature the highly anticipated Big Plastics Debate, following its successful launch at the NEC show in March.
Visitors will also be able to get involved with a host of interactive sessions during the course of the show, including The Innovation Showcase and Innovation Wall, offering packaging professionals an insight into the latest trends and cutting-edge innovations within the industry.
Plus, the highly anticipated Pentawards Exhibit will allow attendees to get hands-on with some of the world's best designed packaging.
Registration is now open, so make sure you sign up for your free pass today.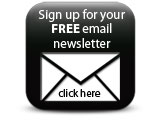 For any further information, visit the Packaging Innovation or Luxury Packaging London websites or contact the show team on +44 (0)20 8843 8800 or PackagingUK@easyfairs.com.
Companies