Supply Chain Director – Dubai – 550-750,000 AED per year
Oversee inventory plans, stock forecasts, COGs, capacity planning and order management
Are you an experienced Supply Chain professional with experience in managing operations from marketing brief through to customer delivery?
With your 10+ years' experience you will be joining the Senior Management Team as the Director of Supply Chain.
You will oversee inventory plans, stock forecasts, COGs, quality, capacity planning and run order management.
Ensuring raw materials, packaging and finished products are properly procured you will also lead manufacturing execution and see to it that external distribution and transport is operating efficiently.
Your previous experience will allow you to confidently manage launches of new products both on line and into retail, on time and in full as well as in line with the business timelines and customer expectations.
With great project management skills, you know all there is to know about stock, costs, quality, cash & inventory.
Being able to set visions and KPIs, you can energise your team to work towards continuous improvement and lead the transformation of the operational supply chain, including sustainability and risk management into the next generation.
To thrive in this fast-paced environment you must be quick thinking, able to make immediate decisions and be prepared to get very involved in this successful and fast growing global beauty business.
This is a fantastic opportunity for a Senior Supply Chain professional with an entrepreneurial spirit.
Ideally you will already be living in Dubai or able to relocate easily.
(Ref AE1168).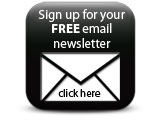 Email your CV to ae@arthuredward.co.uk or contact:
Heidi Bannister 01183 778 393 / 07747 792 272 / heidib@arthuredward.co.uk
Ana Filipa Calado 07792 958 152 / filic@arthuredward.co.uk
Melissa Shifrin 07803 504 100 / mels@arthuredward.co.uk
Holly Stanley 07384 256 771 / hollys@arthuredward.co.uk
Ben Ford 07710 392 825 / benf@arthuredward.co.uk
Christina Krajewski 07342 883 457 / christinak@arthuredward.co.uk
Joseph Bannister 07546 435 243 / joeb@arthuredward.co.uk