Supply Chain Manager – £35-40,000 – London
Supply and demand planning, inventory control and continuous improvement
Can you manage supply chain and keep control of stock?
Are you a natural at building solid relationships with 3rd party manufacturers and suppliers and motivate your team?
Do you have at least 3 years' experience in end to end supply chain, ideally within the cosmetics or personal care industry, with connections in packaging, raw materials and manufacturing?
With your experience and knowledge, you will be responsible for supply and demand planning, inventory control and continuous improvement. Working closely with suppliers to ensure stocks are always positive and our customers are always happy.
Our marketing team often want special offers and gift with purchase promotions to keep specific retailers happy and it's up to you to manage their expectation and the supply chain of finished goods and gifts.
A strong desire to drive best practice and continuous improvement at all levels will help secure this role.
If you tick all these boxes apply today.
(Ref AE1173).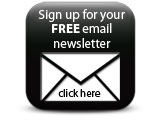 Email your CV to ae@arthuredward.co.uk or contact:
Heidi Bannister 01183 778 393 / 07747 792 272 / heidib@arthuredward.co.uk
Ana Filipa Calado 07792 958 152 / filic@arthuredward.co.uk
Melissa Shifrin 07803 504 100 / mels@arthuredward.co.uk
Holly Stanley 07384 256 771 / hollys@arthuredward.co.uk
Ben Ford 07710 392 825 / benf@arthuredward.co.uk
Christina Krajewski 07342 883 457 / christinak@arthuredward.co.uk
Joseph Bannister 07546 435 243 / joeb@arthuredward.co.uk