Surfachem Group Ltd strengthens its commercial team
Surfachem is pleased to announce the strategic appointment of three roles within its commercial teams.
These appointments support Surfachem's approach to continuously improve the services and capabilities available to its customers across a range of industries and geographies.
Russell Norman joined Surfachem on the 3rd of July as a UK based Technical Development Manager. Russell has 15 years of experience managing research & development in Household, Industrial and Institutional care projects.
Ewald Van Warmerdam joined Surfachem on the 1st of May in the newly created position of Detergents Market Development Manager. Ewald will be principally responsible for the promotion of Shell Chemicals NEODOL range into Western Europe and joins Surfachem with a wealth of experience of surfactants and their European customer base.
Aleksandra Rochowicz will be relocating to Poland to manage Surfachem's Polish business, Surfachem Polska, from the 1st of September. Aleksandra has worked as a member of Surfachem's Business Management team in the UK since 2013. Her appointment reflects the significant growth recorded by Surfachem Polska over the past 3 years and Surfachem's continuing commitment to its European business.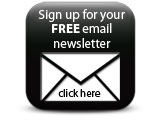 "We are delighted to be able to further strengthen our team with two new appointments in Europe and one in the UK which complement our strategy for growth in these segments and geographies" – Dr. Richard Smith, Surfachem Group Managing Director.
Featured Companies