Surfachem to support the 2018 Bradford Science Festival
Between the 19th and 22nd of July Surfachem will be supporting the Bradford Science Festival.
Following a hugely successful event in 2017 which saw 35,000 attendees, the festival is back this year to continue its quest to deliver innovative and high quality, science driven content.
Taking place at the National Science and Media Museum, Bradford's City Park and The Broadway Shopping Centre, the festival offers adults, children and families the opportunity to engage with science through fun events, challenges and demonstrations.
As a sponsor Surfachem will be participating in the festival's launch event at the National Science and Media Museum on Thursday the 19th of July, and 'STEM City' during the 21st and 22nd, in City Park.
Representatives from Surfachem will be educating visitors about how they entered the chemicals industry, how we all use chemicals every day, and also providing a practical demonstration using the ingredients we supply.
Surfachem new relationship with the Bradford Science Festival supports our continued focus to make career opportunities within Science, Technology, Engineering and Maths (STEM) attractive and accessible to future generations.
"We're excited to be partnering with the Bradford Science Festival, confirming our commitment to providing a multitude of career opportunities in STEM subjects. Our team of STEM Ambassadors will be present throughout the festival, ready to talk about our purpose of delivering chemistry for a better life each and every day. We'd love to meet with anyone who would like to know about working with Surfachem or in the Chemicals sector as a whole. The festival promises to be a great showcase for both Scientific Education and Industry." Greg Barton, Sales & Marketing Director, Surfachem.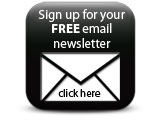 Vicky Clifton, Head of Participation and Learning at the National Science and Media Museum, said: "We're looking forward to an even bigger and better Bradford Science Festival this year, so it's a huge thank you from us to Surfachem for their support, and their team of STEM ambassadors who'll be at the event to give valuable advice and guidance to the budding scientists, as well as delivering live demonstrations."
Featured Companies