Surya Brasil adds hair care
Surya Brasil is launching four new hair care products into its Sapien line this month
Surya Brasil is launching four new hair care products into its Sapien line this month. Designed to help repair hair after a summer of damage from sun, chlorine, sea water and air conditioning, the products are aimed at those with dull, frizzy or brittle hair.
Sapien Women Shampoo ($31.99) contains organic Amazonian ingredients including paraxi oil, aloe vera, and amaranth plant protein. It is free from parabens, sulfates, salts and mineral oils.
Conditioner ($26.59) contains many of the same ingredients as the Shampoo, and also includes moisturising ucuuba butter, murumuru butter, macadamia oil and buriti oil.
Leave-in Conditioner ($16.69) also contains the above nourishing ingredients, as well as amaranth protein and vitamin E, which work together to hydrate, condition and impart health and shine to the hair, according to Surya. It should be applied to damp hair before drying.
Finally, Split End Repair ($32.79) is a styling product suitable for all hair types. It helps soften hair and repair split ends without leaving a sticky residue or product build-up, and contains a plant-based silicon derived from rapeseed.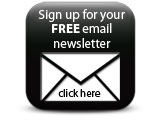 All products will be available from the brand's website.
Companies