Surya Brasil expands cosmetics line using Braskem's green plastic
The natural cosmetic brand is launching four new products using sustainable packaging
Surya Brasil, a natural, vegan and organic cosmetics brand, is launching four new products in its Sapien Women hair care line. Created with the concept 'Detox your Beauty', the line offers more sustainable products and uses packaging made from Braskem's Green Plastic, who works to help reduce greenhouse gas emissions.
Green plastic is made from ethylene derived from sugarcane ethanol and captures carbon dioxide during its production process. To help consumers recognise the green plastic, Braskem has created the 'I'm greenTM' seal, which guarantees the renewable origin of the packaging.
The Sapien Women product line was developed for daily use and includes shampoo, conditioner, leave-in combing cream and split end repair cream, all of which feature fragrances made from natural coconut and mango extracts. The company's Sapien Men line already uses the renewable material. The packaging was produced in partnership with C-Pack, the leading manufacturer of flexible plastic tubes in Latin America, and will be marketed in South and North America, Europe, Asia and Africa.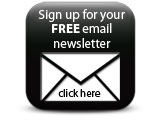 "Using green plastic offers consumers a sustainable packaging alternative. The expansion of the partnership with Surya underscores the company's concern with offering solutions to its clients," said Alexandre Elias, director of Renewable Chemicals at Braskem.
Companies