Sustainability rules on Quadpack stand at Cosmoprof Asia
Beauty packaging manufacturer and provider Quadpack (Stand 6-E11) provides a glimpse of the future at Cosmoprof Asia 2019 – and that future is sustainable.
A compelling trends presentation will be continually projected at the Packfuture cinema, built within the stand. Visitors can come and be inspired by blue-sky ideas, revolving around themes and trends from Quadpack's Trend Directive.
Developed by the designers of the company's Design and Advanced Technologies department, the presentation puts emerging trends into context, using a cast of virtual personalities and offering ideas for whole new packaging formats to appeal to each demographic.
Sustainability is a recurrent theme and Quadpack will demonstrate a host of concepts and ready solutions on its Sustainability Wall. These range from thin-walled fragrance bottles and refill formats to alternative materials and natural accessories like the Hemp Seed Konjac Sponge.
The popular make-up collection, YouWood, and the new body care range, WoodYouCare, will be on display, both adorned with beautiful components crafted from sustainably-sourced wood, manufactured at the Quadpack Wood factory.
These and a selection of jars and bottles produced at Quadpack's Louvrette injection-moulding plant in Germany highlight varying approaches to sustainability – outlined in the company's Repack strategy, which looks at incorporating four Rs into packaging: recycle, replace, reuse and reduce.
WoodYouCare, available this autumn, comprises a range of disc-top bottles and sprays, each with a wooden collar for a premium touch.
Available in various wood types from natural pine to dark walnut, the bottles come in 125ml and 200ml capacities, with transparent or white finishes.
The bottle and collar are designed for easy separation for recycling purposes. Perfect for shampoos, body gels, conditioners and just about anything else used in our daily beauty regimes.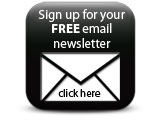 Also on display will be a host of packaging solutions developed for the leading beauty brands on the market.
Companies