Sustainable Cosmetics Summit to focus on green formulations and packaging
Takes place in New York from 17-19 May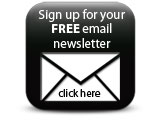 The seventh North American edition of the Sustainable Cosmetics Summit will tackle some of the major sustainability issues in the beauty industry, including green formulations and sustainable packaging, according to organiser Organic Monitor.

The three day summit, which takes place in New York from 17-19 May, will also cover sustainability metrics and marketing innovations, and for the first time a summit will showcase popular techniques to measure the environmental footprint of personal care products.

The opening session, titled Sustainability Best-Practices, will highlight the ways cosmetics companies like Avon and Natura Cosmetics are measuring and reducing their environmental and social footprints.

Meanwhile, Green Formulations will cover the growing use of plant based feedstock.

Following this, the Marketing & Distribution Innovations session will look at two popular growth routes: new distribution channels and new country markets, while the final session aims to assess the influence of materials and design on the environmental footprint of cosmetic packaging.
Companies