Swedish Beauty is back with a second edition at Cosmoprof Bologna 2019
Sponsored by Swedish Beauty
After last year's success, Swedish Beauty was once again in the limelight of Cosmoprof with a collective exhibition of 11 companies from the Swedish beauty scene.
The pavilion collected a mix of leading beauty brands from Sweden, based on innovation and a shared commitment to sustainability.
For the second year in a row the Swedish pavilion was coordinated by Business Sweden, the Swedish Trade and Invest Council, with the purpose of creating a common platform for Swedish beauty brands to expand globally.
Characterised by innovation, quality, and sustainability, the Swedish beauty industry received a lot of attention during the fair. Cosmoprof Awards, increasingly gaining recognition among opinion leaders and key players in the world of cosmetics, nominated one of the Swedish exhibitors, Base of Sweden, as the winner of the category best makeup product of the year.
In addition, Business Sweden organized one of the panel discussions "CosmoTalks" during the fair, with the theme "Scandinavian Trends: innovations, technologies and new cosmetic ingredients". Together with speakers with long experience in the beauty industry, Business Sweden talked about innovative product development and how to create sustainable cosmetic ingredients.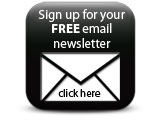 Swedish exhibitors at Cosmoprof Bologna: Carl & Son, N.C.P., SWATI Cosmetics, Glam of Sweden, Powerlite, Viva la Diva, Emité Makeup, Linda Landenberg Parfums, SmileLab, Base of Sweden, CCS Skincare Brands.