SymUrban by Symrise presents new skin defence strategy
Symrise is bringing a completely novel addition to the anti-pollution cosmetic arsenal
Symrise adds to the anti-pollution cosmetic arsenal


SymUrban becomes the first ingredient to neutralise PM and PAHs
As a leading supplier of innovative solutions for sensitive skin and UV protection, Symrise devotes special attention to the preservation of skin balance in aggressive environments.
As megalopolis spread all over the world, adapting to the urban environment becomes a priority.
After a 5-year research program, Symrise is bringing a completely novel addition to the anti-pollution cosmetic arsenal and widens the skin protection spectrum.
As consumer awareness regarding the direct effects of atmospheric pollution on their skin has been growing every year around the world, the protection solutions available in the industry have been limited to anti-oxidant strategies and skin coating polymers. Whereas the first ones ignore the specific pathways of PM and PAHs, the second ones are not 100% PM proof.
Now Symrise is bringing a genuine game changer.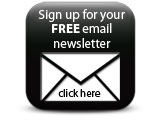 SymUrban, is the first cosmetic ingredient capable of neutralising the disruptive effects of particulate pollution (PM) and polyaromatic hydrocarbons (PAHs).
Featured Companies