Symrise Q1 sales up 8%
Double digit growth in fragrances business
Flavour, fragrances and cosmetic actives supplier Symrise AG, which celebrates its ten year anniversary this year, has begun fiscal 2013 with a sales growth of 6%, or 8% in local currency. First quarter sales were €458m, up from €433m in the prior year quarter. Earnings before interest, taxes, depreciation and amortisation improved to €93 with an EBITDA margin of 20.3%.
Growth was buoyed by steady expansion in emerging markets, according to the company, with sales in these markets increasing by 11% at local currency. Indeed, Symrise generated 48% of its total first quarter sales in emerging markets.
The scent and care division increased sales across every region, with sales up by 9% (11% in local currency) at €245m. Within scent and care, the company's aroma molecules business unit and fragrances business unit enjoyed particularly strong double digit sales growth.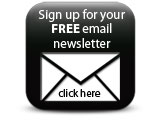 "The start to our anniversary year was a complete success: once again we enjoyed robust growth – growing faster than the market," commented Dr Heinz-Jürgen Bertram, CEO of Symrise AG. "With the acquisition of the US fragrance manufacturer Belmay, we took another strategic step towards further expanding our product portfolio and market presence in North America. We are therefore confident for the upcoming months of 2013."
Featured Companies