Symrise Q1 scent and care sales up 3%
Led by 15% growth in scent and care sales in Latin America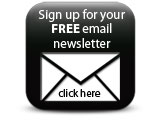 Symrise has reported sales growth of 3% in its scent and care division for the first quarter of 2012 compared to the same quarter last year (1% at local currency). EBITDA for scent and care increased 4% to €45m with a margin slightly above the previous year's mark at 19.9% (19.7% in 2011).

Sales in the scent and care division reached €225m, led by double digit growth in its oral care business in North and Latin America, boosted by newly gained business wins in Latin America including the acquisition of Belmay's Brazilian activities. Sales for scent and care in Latin America rose 15% in local currency, securing its position as the fastest growing region for scent and care.

The second strongest region was North America where sales grew 7% in local currency. The main drivers for this were strong increases in oral care and life essentials. Symrise's presence in North America was further expanded in February with the acquisition of Trilogy Fragrances which the company said will strengthen its business in natural perfume oils.

In Asia/Pacific scent and care benefited from increasing demand in menthol applications and for household products, resulting in sales growth of 2% in local currency. In contrast, sales in EAME decreased by 6% in local currency in Q1 2012 largely due to lower demand for UV protection and aroma molecules and despite positive developments in fine fragrances.

Across all regions, however, sales of fine fragrances was more moderate than in other areas, reflecting slower demand.

Overall results, across all divisions, sales increased to €432.6m, an increase of 4% for Q1 2012 compared to Q1 2011 (2% in local currency).

Symrise ceo Dr Heinz-Jürgen Bertram said: "Symrise is off to a solid start for the current fiscal year. After the subdued development at the beginning of this year, the market environment improved faster than originally anticipated. In view of the positive developments seen in this quarter, we are raising our sales outlook for the current financial year."

The company is therefore anticipating further growth in 2012 with added impetus in the second half of the year, once the expanded production capacities for menthol begin operation in Holzminden, Germany where the company is headquartered. It is now targeting sales growth of between 3% and 5% for the year, although this is tempered by the insecurity generated by the European sovereign debt crisis and anticipated volatility in raw material prices.
Featured Companies