Symrise creates new scents for millennial consumers
Fragrance creator targets generations Y and Z
Fragrance and flavour manufacturer Symrise has studied Generations Y and Z (19-36 year olds and children under 18) and their use of social media to better understand their purchasing habits. Its findings have led to the creation of five new fragrance concepts.
Andreas Steiner, President at Symrise, North America, said: "Leadership in understanding emerging demographics is a strong focus in North America. #GENZ (focused on young consumers demonstrates our expertise in understanding emerging demographics. We aspire to successfully create products geared towards them and position ourselves as the go-to partner for our clients for these demographics."
Symrise conducted its research in four US cities: Atlanta, Los Angeles, Freehold NJ and Yorktown NY. Consumers were presented with lifestyle concepts and asked which they preferred and what scents they associated with the visualised concepts. The results of the study helped to create five future trend concepts with olfactive pairings tailored to this age group, and particularly girls aged 14-17 years old.
Usha Vijay, Vice President of Marketing at Symrise, North America, explained: "#GENZY is a highly interesting segment. Thanks to technology, young consumers are recalibrating various dimensions of fragrance consumption – purchase behaviour, moments of use, fragrance preferences and commitment to sustainability." He added: "Symrise strives to continually understand the consumption behaviour of this important demographic segment."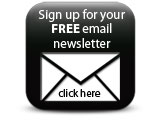 Jeannine Dzuroska, Vice President of Consumer and Markets Insights, North America, at Symrise, added: "Powering the programme with consumers' perspectives was enriching across many dimensions. It also allows us to leverage these insights with the other programmes Symrise regularly invests in."
Featured Companies